How to measure your bracelet size
Measure your wrist size with a flexible tape just below the wrist bone, where you would normally wear your bracelet.
OR
You can wrap a plain thin strip of paper around your wrist just below the wrist bone. Mark with a pen or pencil where the paper overlaps on your wrist. Measure the strip of paper with a ruler.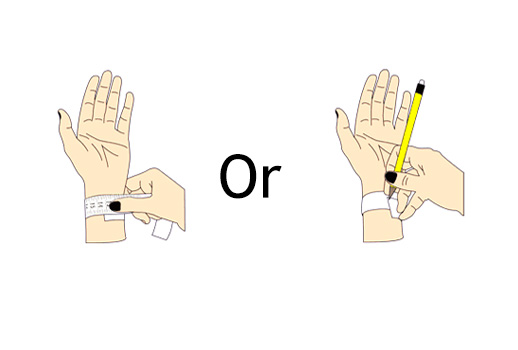 To find your bracelet size, just add your wrist size with the appropriate measurements below.

Please note that these chain lengths do not include the width of the pendant. 
The final bracelet may be a bit longer.